30 tags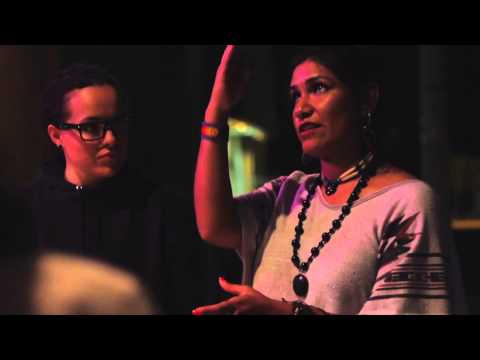 24 tags
9 tags
24 tags
30 tags
14 tags
Thanks to Nuevos Esquemas for the rad interview on Brown Queen: Our Voz Our Arte. ¡Estuvo con madre! You all don't wanna miss our Cinco de Mayo celebration honoring Latina artists. Prepárense para que tus sueños se hagan realidad♥
17 tags
30 tags
Brown Queen: Our Voz Our Arte
While we are bombarded with kickstarter pages for indie bands, filmmakers and activists, we all make choices on where we donate money. For five years I donated $20 every weekend to a radical homeless rights org called "The Sandwich Fairies" in where we would feed the hungry folks and street musicians of downtown Nashville. My friend who began an amazing project in Fort Worth called WoCA Projects...
Anonymous asked: Hi, I wanted to ask about something that's been plaguing me for a long time. I'm mixed & grew up describing myself as Mexican and white, or Chicana. I want to become more familiar with my Mexican roots, but because I look white I'm afraid that people will get offended and think I'm trying to appropriate their culture. Would I be doing that? And if I worry about this idea,...
mexica77 asked: just curious was wondering how we would know if you used any of my art for the upcoming issue.. ?
thenicesthing asked: Hey, I found your tumblr because I'm doing hw for my Mexican Literature class and I was looking for pictures and stuff.. I really like the ideas you have and the whole concept about Latin@s ! Chido ; )
27 tags
Honor & Support Latina Artists Through...
Beloved TUMBLR community, Women of Color artist initiative "The Wounded Healer's Collective" is currently organizing a Cinco De Mayo concert/silent art auction/zine release show called Brown Queen: Our Voz Our Arte.  This cultural celebration is intended to honor, celebrate, and support the cultural contributions and talents of rising local Latina artists. We hope this event...
5 tags
30 tags
27 tags
30 tags
12 tags
NEED MAGAZINES!
I am currently working on a mini zine for the Women's Studies Org at my school (Texas Woman's University). We will be screening For the Next Seven Generations (A story about the International Council of Thirteen Indigenous Grandmothers) on International Women's Day. In putting together background images & collages for the zine, I was wondering if anybody had any (old or new)...
19 tags
LGBTQ POC
JUST started up an LGBTQ POC tumblr with a friend.  Here is the mission statement: LGBTQ POC is a political social network that is created to raise awareness about issues that pertain to our communities in order to build a safe space. In acknowledging that all forms of oppression are intersectional, we aim to educate that our struggles are not exactly the same depending on our power/privilege...
7 tags
Mujeres Activas en Letras y Cambio Social →
So stoked to have written my abstract on women of color zines for the MALCS: Mujeres Activas en Letras y Cambio Social (Women Active in Letters and Social Change) Summer Institute Conference which will take place at Ohio State University in Columbus July 18th-20th. The deadline for abstract proposals is Feb. 15th (in 2 days) so turn them in if you're interested in presenting!
nuestrahermana asked: Hey your call to submission does not seem to be inclusive to afro-latin@s. It's been pointed out and I really think it is something that needs to be addressed.
autumnswar asked: hi! i would love a pdf copy! my email is maggotgurl6sic6@yahoo
empanadilladepizza asked: What information do we need to give with our submissions, if any?
oyye asked: I'd also love a PDF copy! isabel.hibbard@gmail
22 tags
I want PDF copy's of the magazine please!
muchachafanzine: Awesome! What's your e-mail?
gumdropsareago asked: Daisy, I just wanted to say thank you so much for your zine and your sweet note! I am sorry I am so late in writing and saying hi and thank you, but I was so unbelievable sick when I got your zine in the mail. Definitely made me feel so much better. You are so sweet and I can not wait for upcoming zines! Best of luck!
cloudyeatsworld asked: hey! I was just wondering about the submissions you're accepting for March 1st themed Brown Queen and geared towards Latinas. Does the poetry/art/writing have to be about your identity as a feminist? Or can it just be about your experience as a Latina?
thirdspacezine asked: Hi! I really dig your zine! Thirdspace is a feminist, anti-racist zine based out of Victoria, Canada. Please consider contributing to our next issue. The theme is "Does Feminism Matter?" Submissions are due Feb 5th. Please check out our tumblr for more info and a few of the submissions we have gotten already! xo - Kay
30 tags
30 tags
2 tags
5 tags
5 tags
6 tags
4 tags
I do think it is harder to step forward as a... →
8 tags
3 tags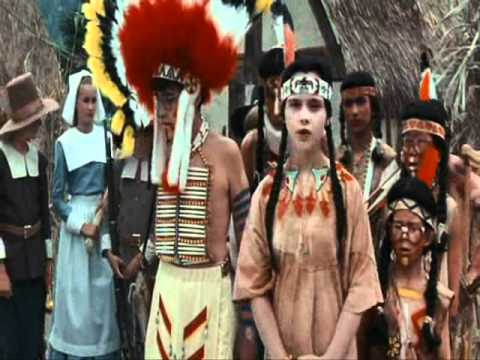 11 tags
30 tags
30 tags
ZINES! Buy One, Get One FREE! Nov 13-23rd
To get into holiday spirit I would like to thank the Universe for all of the support I have received lately. In attempt to say thanks I have decided to do a "buy one, get one free" special for my feminist fanzine "Muchacha". This special offer will only be happening between Tuesday, November 13th and Friday, November 23rd. How it works: When you buy an issue on etsy...
9 tags
9 tags
26 tags
2 tags
5 tags
POC ZINE PROJECT: CALL FOR SUBMISSIONS: A Zine... →
poczineproject: Hi y'all, Lior, Lil, and Lee at Bluestockings in NYC are working on a new zine about mixed-race queer and feminist experience. Here is their call for submissions: CALL FOR SUBMISSIONS A Zine about Mixed-Race Queer & Feminist Experience Deadline: December 15th, 2012 Hey, mixed-race…
30 tags
timelordtimeshare asked: I just got your zine, thanks for mailing it all the way to the UK it really was a great read. Honestly I bought it for the feminist analysis of Daria (which was spot on), but I liked all the other sections as well. Keep up the good work.
14 tags
shewashonestanddonuts asked: I just got your latest 'zine in the mail, and I just wanted to say it's really awesome. I like the style, the inspiring quotes, and anything that highlights Daria is 100% in my book. (I also appreciated the little snippet of Helga Pataki that was in there. God I love her.) Anyway, keep on doin' what you're doin'!